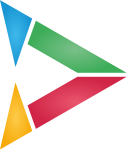 Modern Application Infrastructure Operations: Transformation, Maintenance and Service Management
From the developer's code to the live environment support, we provide an end-to-end solution with our advanced expertise. Our L1/L2 support engineers, proactively manage your systems in compliance with ITIL standards by applying effective operations management transformation through DevOps and CI/CD enablement.
Let us; re-architect, design and implement your applications with the cutting-edge technologies for your needs and go live, together.